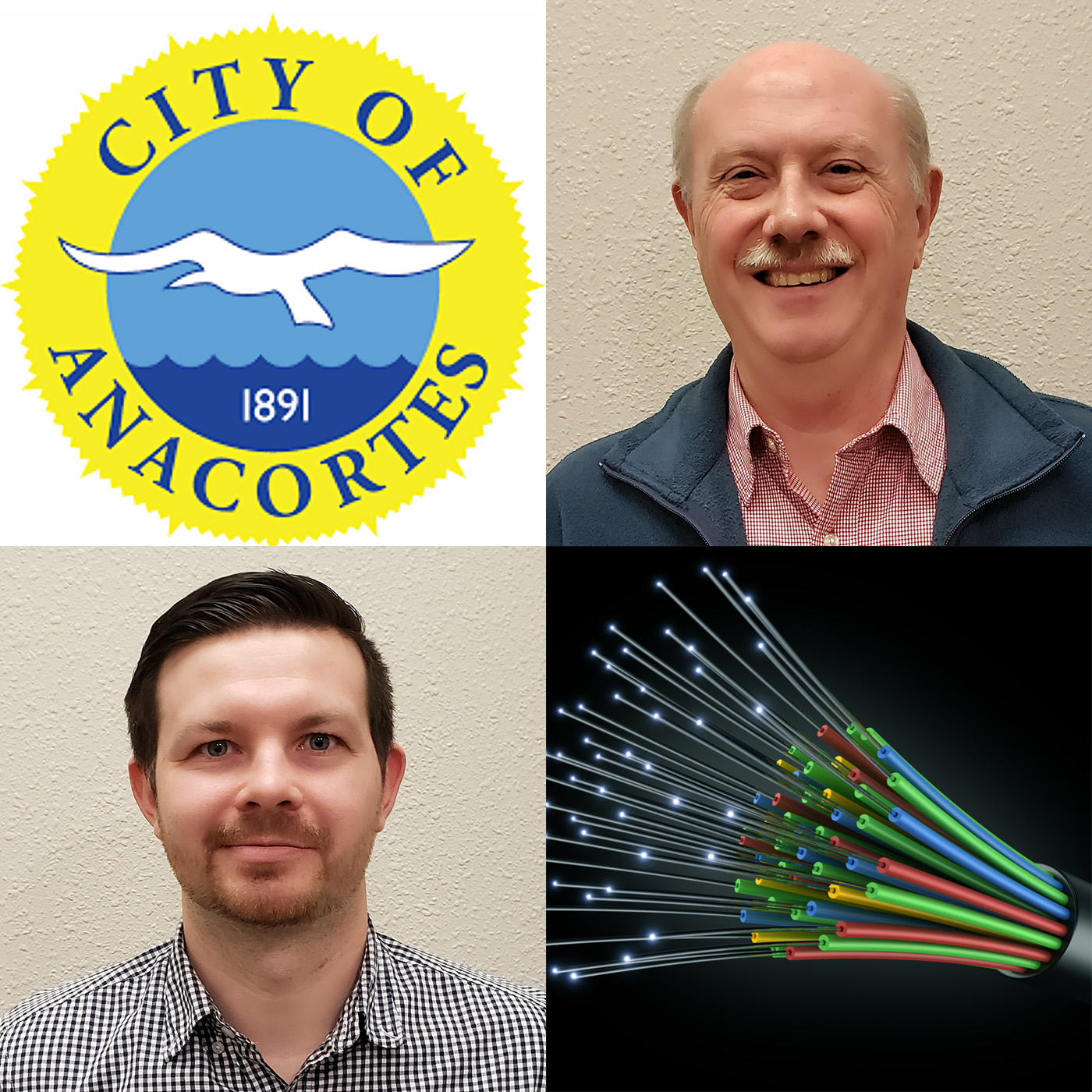 Anacortes Community Series - City Fiber Project Part 2: Logistics, Cost, Installation Phases
The Anacortes Community Series is Underwritten by the Kiwanis Club of Anacortes.
This two-part series is an in-depth conversation about the Anacortes Fiber Optic Project. In Part Two, we continue our conversation with Ian Houben and Jim Lemberg. We discuss the logistics of the project as far as cost, installation phases, and when the Anacortes municipality, who is funding the project, intends to make its money back. In case you are worried about what unbundling might mean for your cable TV, the team shares a ton of resources available for smoothly transitioning into the world of streaming. While the applications of the internet can't be predicted even 30 years into the future, the one sure thing is that having sound infrastructure to support it will prove indispensable. A fiber optic network is described as "future proof", meaning as technology advances to more efficiently transport bandwidth, the system can be upgraded without having to be replaced.
Key Points From This Episode:
Why strong fiber optic infrastructure is vital despite its unforeseeable applications.
The meaning of 'future proof', a description given to fiber optic infrastructure.
Installation phases and schedules for the FTTH project.
The cost of the project and how much of it will be funded by the Anacortes municipality.
Who might request the fiber service and how this affects the municipality's investment.
Predictions for when the municipality expects to make its investment back.
Percentages of signups at the time of recording which have since doubled.
How to access the order form and why it is important to fill it out if you are interested.
The bandwidth plans, pricing, and setup configurations for the fiber service.
Resources for unbundling and streaming local TV provided on the Anacortes website.
Joe's great experiences with streaming using Roku and YouTube TV.
Tweetables:
"The one thing that is needed is big fat pipes that go absolutely everywhere, and at the bottom line that is what we are trying to do. We are trying to set up big fat pipes all through the community of Anacortes." — Jim Lemberg [0:02:27]
"We have a business plan in place to cover the entirety of the footprint of the city of Anacortes." — Ian Houben [0:04:52]
"In the last six months, I decided to cut the cable and go to streaming all my TV. If you've only watched cable, streaming is a whole new ball game."  — Joe Huston [0:14:43]
Links Mentioned in Today's Episode:
Anacortes City Fiber Home Page
Anacortes Access Fiber Internet-Residential Order Form
Anacortes Access Fiber Internet-Business Class Order Form
Speedtest by Ookla, Check the Speed of your current Internet Connection
 Resources for unbundling your TV
SupposeTV - What streaming services offer the current channels you like to watch
BroadbandNow - How much bandwidth do you need for all your internet connections.
The Streamable - Where to find local Seattle TV Stations,
magicJack – Voice Over Internet (VOIP) Telephone Service
More Links - YouTube Streaming Related Videos
Cord Cutters Need Better Internet . . . We Have Charts!!
The Future of Streaming 2020 and Beyond
You can ditch traditional TV! Yes! Even you Mr. Sports Fanatic