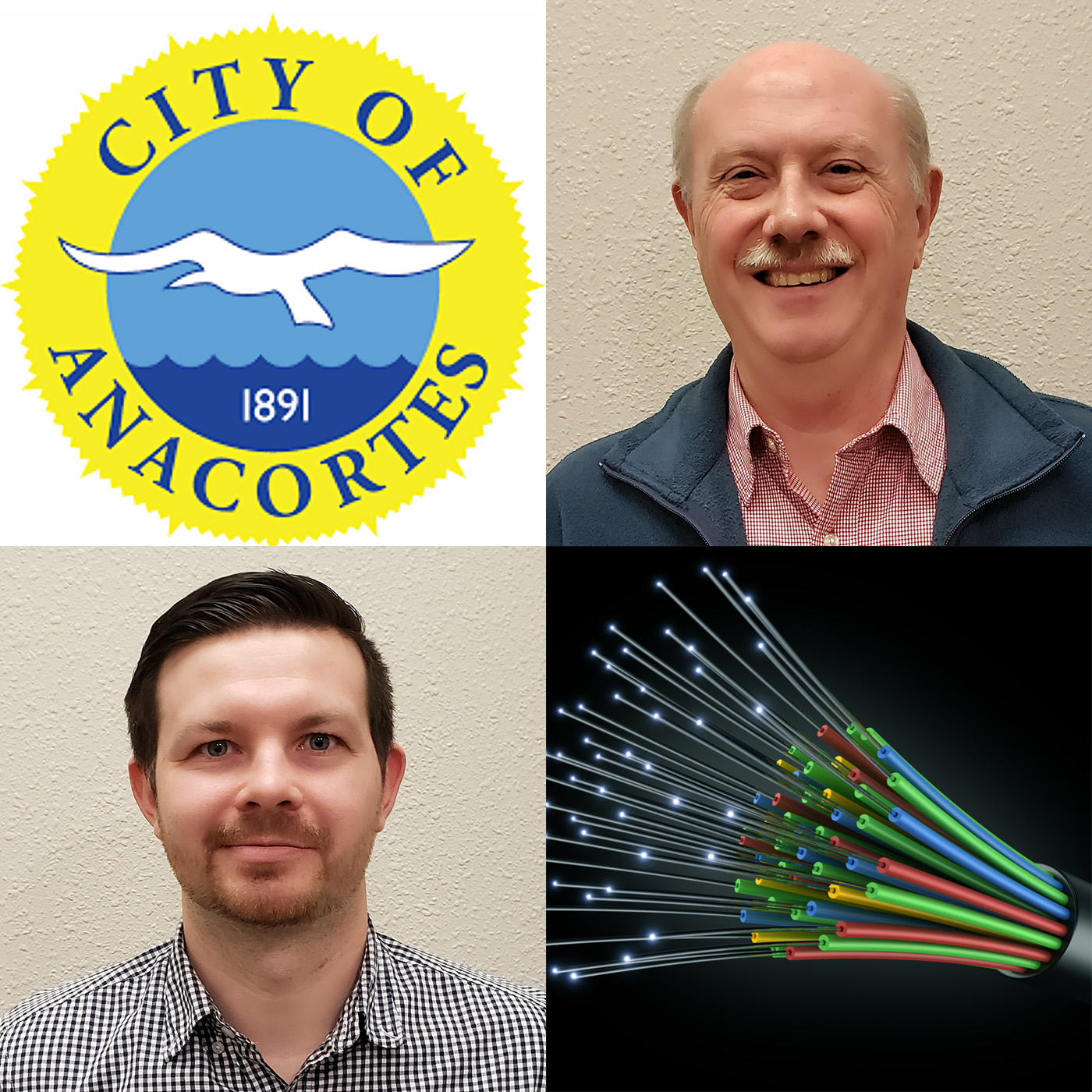 Anacortes Community Series – City Fiber Project Part 1: Paving the Way for The Future of the Internet.
The Anacortes Community Series is Underwritten by the Kiwanis Club of Anacortes.
This two-part series is an in-depth conversation about the Anacortes Fiber Optic Project. Host Joe Huston talks with Ian Houben and Jim Lemberg as they discuss all aspects of this important city project. Part One explores the history, initial installation, roll-out and the details of fiber optic technology coming to Anacortes.
Key Points from This Episode:
Discover just how much the internet has expanded into American homes in the past 23 years.
Find out how Ian and Jim came to be involved in the Anacortes City Fiber Project.
Learn how the FTTH project came about and developed through the initiative of city leaders.
Why the availability of affordable, reliable, high-speed internet is key to Anacortes' future.
The benefits that the FTTH project will bring to the education system of Anacortes.
How the FTTH project will empower businesses through symmetrical upload speed.
The opportunities that the FTTH project will create for healthcare and telemedicine.
Explore the fiber optic paths running their course beneath your feet in Anacortes.
The inner-workings of pipe-in-pipe technology (running fiber optic through the waterline).
The backbone infrastructure that makes the FTTH project of Anacortes unique.
Tweetables:
"In the not so distant future, the internet will be used in ways few can envision today." — Joe Huston [0:03:00]
"We are now becoming the cutting edge, most reliable, highest-speed internet service available throughout Anacortes." — Jim Lemberg [0:09:50]
"The ability to access the world at a very fast speed can allow entrepreneurs to start new businesses from their homes." — Ian Houben [0:12:50]
"The FTTH project will create a greater quality of life within the community." — Ian Houben [0:14:22]
Links Mentioned in Today's Episode:
Crayley Group Innovators in Smart Infrastructure, Fiber Optic in existing city water pipes
Anacortes Access Fiber Internet-Residential Order Form
Anacortes Access Fiber Internet-Business Class Order Form